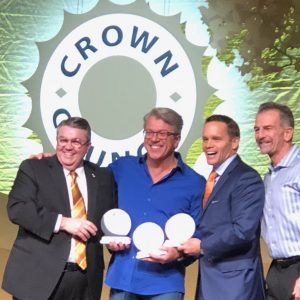 With every passing year, the kindness, enthusiasm and generosity of the people of Lancaster County amazes us more and more. And this year continues to build upon that tradition. We're eternally grateful for your trust in us.
We've received an initial tally of our Smiles for Life Campaign, and the results are stunning. In just twelve days of this campaign and thanks to your generosity, we've been able to contribute more than ten-thousand-dollars to Smiles for Life! And we're just getting started.
What's more; 'lil ole Lancaster County leads this effort over the generosity of the kind folks in large metropolitan areas such as Nashville, San Diego, and Dallas. This is truly remarkable when we consider the difference in populations and resources.
Your Generosity Leads the Nation
We still have two-and-a-half months to go, can you help us to finish as strong as we've begun?
Remember; half the proceeds of the campaign stay right here, to benefit the poor children in our area. The other half benefits children throughout the world.
Here's how it works.
You and your friends and family simply call and make an appointment for a professional teeth-whitening procedure between now and the end of June at any of the offices of White Family Dental. We perform the simple, painless procedure and all of the proceeds are given to the charity.
One-Hundred-Percent of the funds go to benefit the kids.
Here in Central Pennsylvania, we support the Power Packs Project. This is a wonderful educational program that feeds school children while teaching their parents how to wisely budget, purchase and prepare food for nutritious family meals. It's the kind of program that's desperately needed for struggling families. It fills bellies so kids can concentrate at school and while doing homework. It feeds the minds of parents with essential life skills and the peace of mind that follows. It fills the hearts of all with the wholesome goodness that comes with strong family bonds. It strengthens our neighborhoods as a result.
It brightens their smiles. Ours too. All by brightening yours.
Is your smile ready for the seasons to come? There's no better time than now.
Call today.