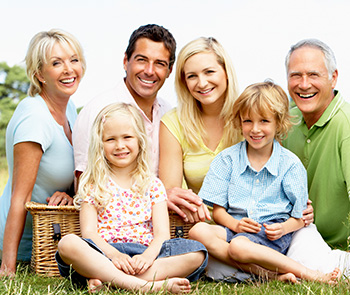 General dentistry with White Family Dental in Lancaster County is provided to assure the best oral health for people and families at all stages of life.
Our first focus is your comfort and our ultimate goal is helping you to live a healthy life through good oral health. We do this with a friendly home town approach that can't be found in nationwide chains and yet with five locations; we're able to utilize the most advanced dental equipment and procedures.
This means that you and your family will benefit from better dental health and more comfort with each visit.
More than fixing teeth, we treat the whole patient. We can provide you with a plan for each member of the family based on his or her particular conditions and concerns. Over thirty years, Dr. White has built a reputation of quality and care that is unsurpassed in Central Pennsylvania. We're now treating second and third generations of lifelong patients. Let us help you with your needs.
We offer a broad range of general and cosmetic dental services and when we begin with a general dental approach, we help you maintain a foundation of good oral health. We get to know the impact that a condition may be having on your daily life, and we'll be able to introduce you to a new approach to help resolve or prevent health conditions that until now may seem unrelated to oral health.
Heart disease, diabetes, stroke, sleep apnea and snoring, acid reflux, breathing deficiencies and headaches may all be tied to good oral health and alignment of your jaw. Preventing and treating many of these conditions begins with a general dentist who never stops learning and always cares about your overall well-being. We offer a full range of general dental services as the first step in preventive care.
Some of the general dental services we offer at White Family Dental include:
Tooth colored fillings | At White Family Dental, we offer tooth colored fillings because they function, feel and look better than traditional metal fillings. Unlike metal amalgam fillings of the past, tooth colored fillings don't have the potential negative side effects associated with mercury. They feel more like natural teeth and they're more durable too.
Dental bonding | Dental bonding is a special tooth colored resin that can be used to help repair teeth and make your smile even more beautiful. This treatment can be used in a number of different ways. We can sculpt your tooth to a better size and shape, reduce space between teeth, and repair some damage, like a chipped tooth. Dental bonding is often done without the need of anesthesia.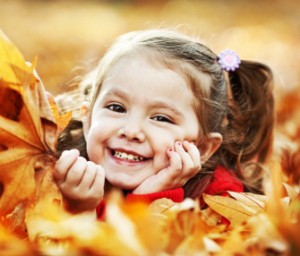 Fluoride | Our fluoride treatments can help you prevent tooth decay. For anyone who has had some tooth decay, we recommend two professional fluoride treatments each year to help your smile stay strong and healthy. Fluoride helps to make our teeth more resistant to acid attacks from bacteria in plaque and sugars.
Sealants | Dental sealants can be used to help protect teeth from bacteria that causes decay, such as plaque.
Inlays/Onlays | If you have had a metal filling in the past, we can use one of our high quality inlays or onlays (depending on the type of filling) to replace them. Our inlays/onlays look like your natural teeth, and function great too. They're better than your old fillings because they fit tighter to help prevent decay at the joint between natural tooth and dental material.
Gum Grafting | Gum grafting can be used to treat more severe cases of periodontal disease, and can also help combat receding gums. We always take special care in assuring your comfort and health.
ROUTINE CARE | General dentistry begins with a careful analysis of your mouth, the function of your bite and the overall health of teeth and gums. Regular cleanings and preventive care will help you live a happier and healthier life while finding trouble early to prevent toothaches and other problems.
The team at White Family Dental is dedicated to providing you with the best dental care at the highest level of comfort. Call today for an appointment!