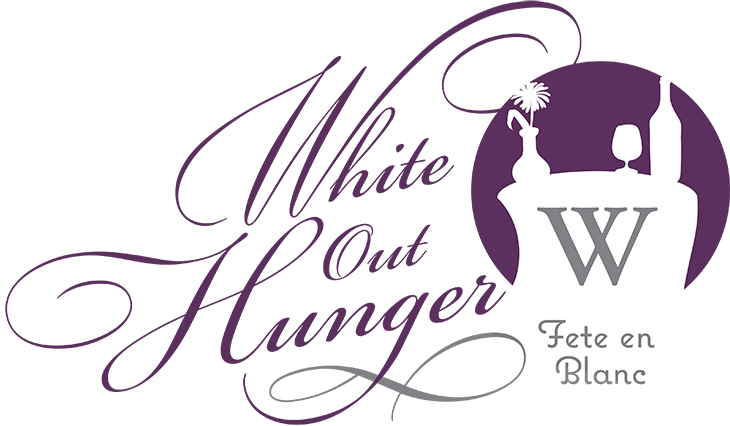 We look forward to seeing you all at our 2nd Annual White Out Hunger Event. June 27th, 2020!
Held at the Masonic Village in Elizabethtown
This year White Family Dental will be hosting its first ever White Out Hunger event! White Family Dental will be raising money for the Smiles for Life Foundation. 100% of proceeds will help children in need. 50% of the proceeds will be used within the Smiles for Life Foundation which supports children in need all over the world, while the other 50% will be given to Bear Bags of Elizabethtown benefiting the children in our very own neighborhoods
We often do not see the needs of others until we open our eyes and look for them. Many children in our area rely on the school lunch program for the larger part of, or all of their meals. If these children are only eating when they go to school, what are they eating on the weekends? "Give a man a fish and he eats for a day, teach a man to fish and he eats for a lifetime"; Bear Bags does not just provide the family with canned soups or TV dinners to make it through the weekend, Bear Bags provides the raw materials needed for the family to cook a healthy and nutritious meal together so that the kids can return to school energized and ready to learn.
Our White Out Hunger event will be similar to a Fete en Blanc. What is a Fete en Blanc?? A Fete en Blanc is a 'bring your own' party to spend time with friends and family, and welcome summer. Event guests will bring their own food, drinks, plates and silverware, decorate their tables (provided) with flowers, candles, china or just keep it casual with take-out and wine! There are only two rules, everything from your clothing to your napkins MUST be white and everyone must be 21 or over (no exceptions). While we are mimicking a Fete en Blanc, we chose to call our event White Out Hunger because whiting out hunger is exactly what we are trying to do! Oh, and remember to bring your dancing shoes, should you choose, as there will also be live entertainment!
FOOD AND BEVERAGE OPTIONS: Attendees are invited to make their own picnic basket to bring to White Out Hunger. Or, to make our busy lives easier, a few local restaurants have created special menus for attendees to purchase food or beverages in advance to pickup before heading over to the Masonic Village for the event. Thank you to Funk Brewing, Grandview Vineyard, Lucky Ducks Bar &Grille, and Little Italy Italian Restaurant! 10% of all White Out Hunger sales will be donated to Smiles for Life.
Additionally, there will be a 50/50 raffle, along with great raffle prizes at the event, credit cards will not be accepted, so if you would like an opportunity to win some great prizes, please remember to bring cash! All proceeds from the raffles will go directly to Smiles for Life. Check out our social media pages periodically for a preview of some of our raffle items!
Tickets are being sold for $20 each. To purchase a ticket, please stop by White Family Dental in Elizabethtown at 100 Continental Drive, or mail your check made out to Smiles for Life to the address mentioned above. If you are mailing a check, please be sure to mail it to the attention of Kayla Wilcox. Please contact Kayla at 717-367-1336 or kwilcox@whitefamilydental.com with any questions regarding the event!
If you would like to be a sponsor of our event or like to make a donation to Smiles for Life, please contact Kayla via phone or email.
Be sure to wear your smile to the event, Jeff Kahler and his professional team at RTO, Ready Training Online, have donated their time and will be taking photos and videos throughout the event!
We are very excited to have the opportunity to help our community and even have a small impact on the rest of the world, and we would like to say THANK YOU from all of us at White Family Dental!!!