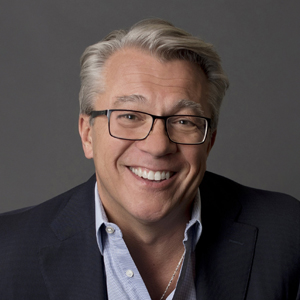 Edward E. White, Jr., DDS
Dr. Ed has built a loyal following of patients and staff by practicing the Golden Rule for more than thirty years in Elizabethtown. This approach has been so widely accepted that patients from well beyond Central Pennsylvania travel to his offices in Elizabethtown, and Manheim. Dr. White's practice at Masonic Village provides elderly dental care as well.
When you come to White Family Dental; whichever Lancaster County practice that you visit, you'll be welcomed with smiles and treated in a way that puts you at ease. Dr. Ed nurtures that environment in all that he does; from counseling a first-time patient to promoting charitable activities that help our community.
He understands that dental health is important for our quality of life, and it's a very personal matter. Not only does it effect our appearance, our self-esteem and our everyday life, but study after study indicates that dental health has a direct impact on our overall heath. Dr. White is genuinely interested in giving you the very best care at a level and a pace that makes you most comfortable.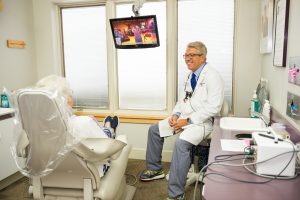 From the beginning, you'll see that he is focused on assuring your comfort throughout the process. He and his staff are highly skilled at all aspects of cosmetic dentistry. Whether you visit for a toothache, a new dental implant, teeth whitening or Invisalign clear braces; Dr. White will proceed with caution so that your experience is pain and worry free.
If you've neglected your oral health, or if you have a family in need of a caring dentist, Dr. White is the one to call in Lancaster County. He'll present you with options that make oral health the top priority while being sensitive to all of your concerns. Then he'll proceed with a plan that you decide is best. There's no pressure or judgement at White Family Dental. Just a caring approach that wants to see you achieve a healthy smile.
Dr. White is originally from the Pittsburgh area. He is a first generation college graduate. His dad was a mechanic, and his mom & grandparents were exceptionally caring people. They were 'givers' and those early influences are what has formed his approach to dentistry. Working with his hands comes natural to him, and he is in tune with the concerns of patients and staff alike. For him, it's one of life's great joys to have a positive influence on changing the lives of others.
His path in leading-edge dentistry began as a kid in high school when he got to know a dentist. He soon realized the crossroads that dentistry presents when it comes to working with your hands and caring for others. He attended West Virginia University, where he graduated cum laude and continued his education with a National Public Health Scholarship at the West Virginia University School of Dentistry. He still returns to his alma mater as a guest lecturer.
The science of dentistry is an ever-evolving discipline, and so Dr. White believes strongly in continued education and alliance with other leaders in the profession. He is a regular participant in the prestigious Pankey Institute for Continuing Education, The Pacific Aesthetic Continuum—"PAC Live", and the Louisiana State University School of Dentistry Cosmetic Continuum.
This continuing education has given Dr. Ed the knowledge and expertise to provide state of the art dental care in the discplines of cosmetic dentistry, sedation dentistry, general dentistry, pediatric dentistry, dental implants, dental veneers, dental crowns, dental bridges and Invisalign. Root canals and snoring & sleep apnea treatments have improved greatly over the years. Whenever there is a new development in care, Dr. White is among the very first to improve your comfort.
A Dentist Who Cares
Dr. White is a member of:
Lancaster County Roots
More than thirty years ago, Dr. Ed settled on Elizabethtown to build his life because the area is consistent with the values he was taught as a child. Central Pennsylvania is a wonderful place to raise a family; people are warm and genuine. He appreciates the ethics of hard work, trust and family values. He tries to live up to those standards every day.
A Dentist with a Genuine Passion for Community Service
Dr. White's passion for life extends well beyond education for the advancement of his profession. He knows that he has been Blessed and is an eager benefactor to our community. He's been recognized nationally and locally for his leadership skills and his dedication to community service.
He is a recipient of the Vincent O'Connor Service Award for Community Service in Elizabethtown.
White Family Dental is a proud sponsor of Power Packs Project and Smiles for Life.
When you visit, you may also be helping those in need during one of our many charitable campaigns throughout the year. Dr. Ed strives to make each year's campaign better than the last.
He's a trustee at Elizabethtown College, a member of both the Elizabethtown Economic Development Board and the Elizabethtown Rotary International. In May 2009, Dr. White was awarded a Fellowship in the American College of Dentists for service to organized dentistry and to the Elizabethtown Community.
Dr. White has served as a delegate to the Pennsylvania Dental Association, President of the 5th District Dental Society and as a board member of the Lancaster County Dental Society. He currently serves as the President of the Board of Governors of the West Virginia University Dental School and was previously on the Harrisburg Area Community College Hygiene School board.
Nationally, Dr. White and his team have been awarded numerous practice management and leadership awards from the prestigious Crown Council.
A Professional Among the Very Best in Cosmetic Dentistry
He shares a bond of mutual admiration and professional excellence with some of the nation's most prominent cosmetic dentists. Among his trusted friends and colleagues, you'll find:
Dr. White is committed to providing Central Pennsylvania with the world-class level of excellence that his friends across the country provide to celebrities and ordinary citizens alike.
He's proud to have the finest dentists in Lancaster County working with him to care for families in Central Pennsylvania: