Dental Crowns and Bridges
What are Dental Crowns and Bridges?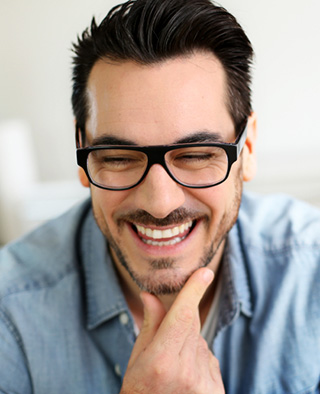 A dental crown (also called a cap) is a dental restoration device that can be placed on a tooth to help protect or repair it, or on an implant to create a new replacement "tooth". A dental bridge is a dental apparatus that can be used to replace multiple missing teeth. A bridge is usually anchored to crowns on either side, creating a functional and natural-look.
Am I a candidate for a Dental Crown?
There are a number of reasons why someone may want or need a dental crown. Some of these reasons include:
Protection | If you have a tooth that was damaged in the past, a dental crown can be used to help preserve and protect your natural tooth. If you have received a root canal, a dental crown might be necessary to help your tooth and smile stay healthy.
Dental Implants | If you receive a dental implant, in many cases a dental crown will be attached to the implant, essentially creating a new "tooth" and filling in the gap where you lost your old tooth.
Support | Dental crowns can be used to help support bridges and other dental devices.
Why choose a Dental Bridge?
If you have lost a tooth or multiple teeth, a dental bridge can be a great option to help you get your smile back. Some of the benefits of a dental bridge include: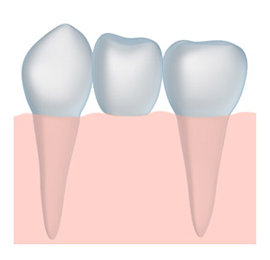 Preservation of Natural Teeth | A dental bridge can help you keep the rest of your natural teeth longer, because it helps provide support to the teeth around it. It helps keep your natural teeth in place, and can help prevent uneven wearing of teeth.
Appearance | Dental bridges are designed to look and function like natural teeth. Whatever method your dental bridge is supported by (implants or natural teeth), a dental bridge can fill an unsightly gap and restore the beauty of your smile.
Functionality | A dental bridge is designed to function like a tooth. Where you previously just had a gap in your smile, you can return to eating and enjoying food normally.
At White Family Dental we offer CEREC crown technology, so that our patients can receive beautiful crowns in as little as one visit. CEREC uses advanced modern computerized equipment that allows us to create your crowns using high quality components quickly and effectively.
Whether you need a dental crown, a dental bridge, or both–our team is ready to help. Have any questions about these procedures? Give us a call today!