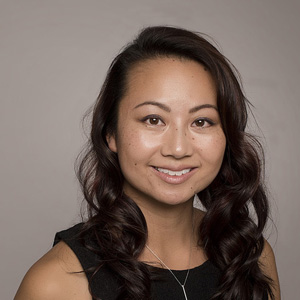 Tiffany Ngan, DDS
Dr. Tiffany Ngan has joined the wonderful team at White Family Dental as of July 2018! She sees patients at our dental offices in Elizabethtown and Masonic Village.
Dr. Ngan was born in Columbus, Ohio and raised in Morgantown, West Virginia. Having always grown up in university towns (both of her parents are professors!), she is pleased to be working so close to Elizabethtown College and it's vibrant campus community.
She loves to work in the field of dental research as well as treat her family of dental patients. From theory to application! Tiffany started her journey towards dentistry with an undergraduate degree from Bryn Mawr College in psychology and neuroscience. This led her to a demanding job as a Project Coordinator in medical research. Being an avid lifelong student she then completed her Masters of Public Health degree at West Virginia University while working on a research project with the NIH (National Institutes of Health) to help explain the link between cognitive health and dental health. Working on this project really opened her eyes to the greater impact she might have on the dental health of others if she could get out from behind a desk and dive into helping those she cared about one on one. For this reason she returned to complete dental school at her beloved alma mater, West Virginia University School of Dentistry, which she shares with Dr. White.
In dental school Dr. Ngan was active with the American Student Dental Association and the Delta Sigma Delta Fraternity. She also served as chairman for the WVU's Rural Health Interest Group, a worthy altruism group which allowed students from all different medical fields to provide basic medical screening services and education to rural towns in southern West Virginia. Dr. Ngan has made it a lifelong goal to help all those she can to understand their own personal health and "feel like their best-self".
In her spare time, Dr. Ngan loves to travel, eat delicious foods from around the world, and bring those recipes home.