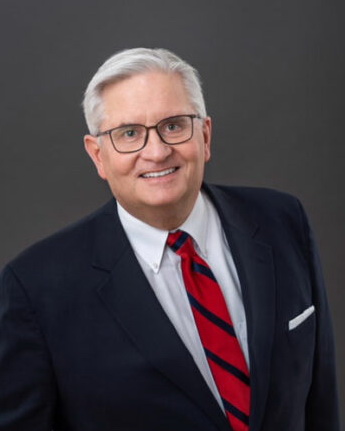 A Lancaster native, Dr. Patterson received his B.A. from the University of Pittsburgh and his D.M.D. from Temple University's School of Dentistry.
Immediately upon earning his dental degree, Dr. Patterson served in the U.S. Navy at Pensacola Naval Air Station, where he underwent extensive post-doctoral training in Periodontics, Fixed and Removable Prosthetics, Oral Surgery and Forensic Dentistry. He served on the historic carrier, U.S.S. Lexington, and counted the elite Blue Angels flight demonstration team among his patients.
After completion of his service, he and his wife, the former Sarah Breneman, returned to Lancaster, where they raised their three children. They are both actively involved in the Lancaster community.
In private practice, Dr. Patterson aggressively pursued advanced training. Of particular note is his completion of the Continuum at the prestigious L.D. Pankey Institute. His commitment to remaining at the leading edge of his profession is unswerving.
A sufferer of Obstructive Sleep Apnea himself, Dr. Patterson used a CPAP machine for several years. As more and more clinical evidence of the effectiveness of oral appliance therapy became available, he decided to test an appliance himself. He was thrilled (as was Sarah!) and never looked back. He trained in Dental Sleep Medicine at the Pankey Institue and completed the Mastery Series with the American Academy of Dental Sleep Medicine. He maintains active memberships with both organizations.
Additionally, Dr. Patterson serves as the forensic dentist for the Duffy's Cut Project, an ongoing historical excavation and identification endeavor outside of Malvern, PA.
When asked what he enjoys most about his profession, Dr. Patterson replies, "So many things, but two aspects above all: The wonderful relationships and friendships we are privileged to develop with our patients, and the fact that we can make life-changing differences in our patients' lives."