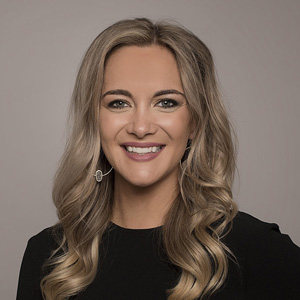 Jennie Eckhart, DDS
Dr. Jennifer Eckhart is very excited to be part of the White Family Dental team. Dr. Eckhart is a 3rd generation Lancaster County dentist which means that Dr. Eckharts have been serving the local community for over 70 years!  Dr. Jennifer Eckhart's top priority is her patient's comfort and happiness.  She will find out what you want as a patient and then go above and beyond to achieve that.
Dr. Eckhart went to Conestoga Valley high school where she competed as a state level tennis player. She then attended Boston College and graduated with a degree in Psychology and Studio Art. She has been on 7 dental mission trips to Central America with her father, Dr. Michael Eckhart, who is an local Oral Surgeon.  Her love of dentistry was born on these trips where she realized that, for her, there is nothing more fulfilling than helping those in need. Dr. Eckhart attended the University of Maryland School of Dentistry, where she completed the Oral Surgery Clerkship and received the prestigious Dental Implant Student Award.
In her free time, she enjoys traveling, cooking, golf, tennis, snowboarding, painting, gardening and fishing. Put an art project in front of Dr. Eckhart and she will be lost for hours. She also loves spending time with her family and friends.