Under Armour Performance Mouthwear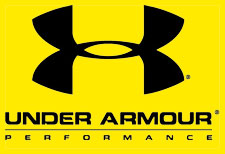 Do you or anyone else in your family play sports or other physical activities? If your answer is yes, then we have some news for you.
White Family Dental has been certified as an authorized dealer of Under Armour Performance Mouthwear, providing our patients the opportunity to benefit from this incredible technology.
Under Armour Performance Mouthwear has been shown to help improve athletic performance and provides additional safety for your mouth during your sports match or physical activity, whether it be football, golf, yoga or running.
How does Under Armour work?
Under Armour Performance Mouthwear is designed to enable its users to perform better and with more power. Often, physical performance is decreased by a natural human reflex, which is teeth clenching.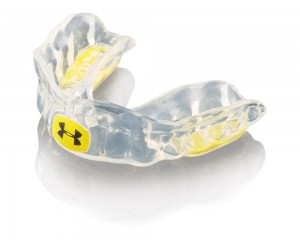 Using Under Armour Performance Mouthwear–which is custom-designed to be safe and comfortable–you can further unlock your athletic ability. This mouthwear helps reduce the negative impact teeth clenching has on your performance, and allows you to better capitalize on the benefits of reduced cortisol (teeth clenching causes your body to produce more of this stress hormone)–increasing your ability to perform.
On top of this, Under Armour Performance Mouthwear helps provide an additional level of protection for your teeth while you are exercising. This is exciting because it helps reduce the likelihood of dental injury, keeping your teeth in better shape and your mouth safer.
We want our patients smiles to stay happy and healthy, so Under Armour Performance Mouthwear is a natural fit for White Family Dental. It is our hope that our services can help you and your family get the care they deserve.
Have any questions about this service or any of the other services we provide? Contact us today!