Meet Dr. Buehler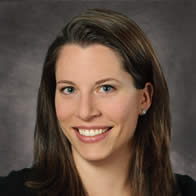 Christin R. Buehler, DDS
Dr. Christin Raimondo Buehler has found her calling as a leading dentist in New Holland.  She's been a treasured member of the White Family Dental team for six years.
Like many of us, her career began on a path that led in an unexpected direction; but looking back now, it makes perfect sense. Dr. Christin grew up in Latrobe, PA as the daughter of a nurse, with an uncle who's a dentist and so, she's been raised with an inherent desire to care for others.
Her education began at Davidson College, where she graduated cum laude with a Bachelors in Biology and a concentration in medical ethics. After graduation, her work in cancer research at Charlotte's Carolinas Medical Center led to a move to Chapel Hill, NC. Over the next four years, she worked on a clinical trials team focused on treating breast cancer patients at Lineberger Comprehensive Cancer Center at the University of North Carolina.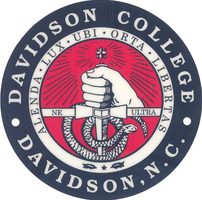 While five years as a cancer researcher was highly rewarding, Dr. Christin felt that so much work in the lab was lonely. She longed for the personal connection to patients in a way that challenged her scientific mind. Dr. Buehler saw that dentistry is a science that's finding exciting revelations in its connection to our overall health and quality of life. She could employ those advanced scientific discoveries every day to help others. Today's dentistry was the perfect way for her to combine her love of biology with a desire to care directly for people. And so, she enrolled in the West Virginia University School of Dentistry. She was an active member of the American Student Dental Association and the Delta Sigma Delta Dental Fraternity.
Christin received her Doctor of Dental Surgery degree from WVU in 2011 and received honors from the American Academy of Laser Dentistry. She was also the recipient of the prestigious 2011 Eleanor J. Bushee Senior Student Award for academic excellence and outstanding leadership.
A Dentist with a Personal Touch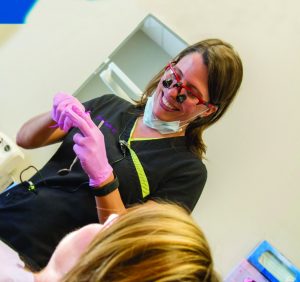 Dr. Buehler loves the daily connections that she makes with her patients while solving the problems that her patients experience. Whether it's relieving the fears of a child or helping an elderly patient with trouble falling and staying asleep; there's a lot of satisfaction in seeing the smiles of her patients everyday.
"I put my patients first."
She's a member of the American Dental Association, the American Association of Women Dentists, the Academy of General Dentistry and the Pennsylvania Dental Association.
New Holland's Caring Family Dentist
Dr. Buehler is a proud mom of two boys and a loving wife to David, a Professor of Economics at Penn State Harrisburg. Although she grew up in Latrobe and lived in North Carolina; Lancaster County is where she calls home. When she's not brightening smiles for patients, she's inspiring them with her love of cooking and time with her family and three dogs.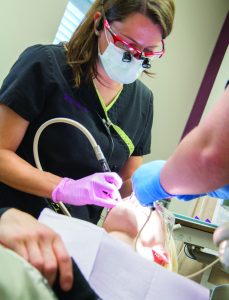 Biology, Cancer Research, Medical Ethics, honors in Dentistry and Leadership; and an inherent desire to care for others. What more could you want in a dentist at home in New Holland?
When you come to Dr. Buehler for care, you'll leave with a new friend who's dedicated to knowing your concerns and treating you with the very best care available.
Dr. Buehler is the dentist of choice for patients of all ages from Ephrata, Leacock, Leola and Bareville including the townships of  Earl, East Earl, West Earl,  and Salisbury.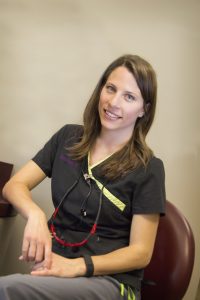 Dr. Christin Buehler will sit down with you and provide a thoughtful analysis of your dental needs then recommend options focused on your overall health, well being and concerns. Personally appropriate care means giving you all of the options available to you and then letting you make an informed choice that's best for you.
If  you'd like the very best dental care in the New Holland area, call today.