Invisalign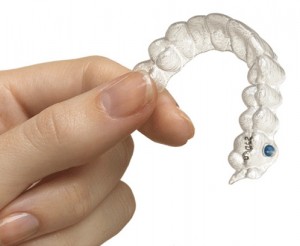 If you have ever dreamed of straighter teeth and a more beautiful smile–but have not wanted to deal with the hassle of traditional braces–Invisalign clear braces could be your ticket to the smile you've always desired.
Invisalign is a clear braces system that does not use wires and brackets like traditional braces. Instead, Invisalign uses a special aligner tray system to help you achieve the smile of your dreams.
Invisalign clear braces have a number of great benefits. Some of these benefits include:
Speed | Invisalign clear braces can help you have straighter teeth faster. In fact, in most cases Invisalign can straighten teeth in as little as nine months to a year. Compared to traditional braces which often take a couple of years, Invisalign is a great time-saver.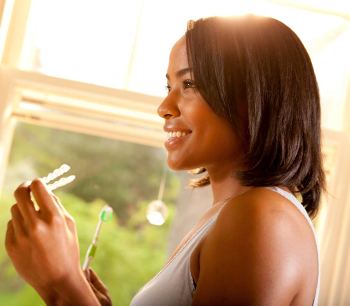 Convenience | Invisalign clear braces are more convenient than traditional braces in many ways. Because Invisalign does not use wires and brackets, you won't have to worry about food getting stuck in your braces–and you don't have to worry about special cleaning techniques for your teeth. Invisalign trays are removable, so if you want to eat your favorite foods or brush and floss your teeth, all you have to do is take your Invisalign clear braces aligner trays out and put them back in when you are finished.
Comfort | Each Invisalign aligner tray is custom made using advanced 3D analysis so that your aligner trays fit your mouth well and function perfectly. Aligner trays are clear, so you don't have to worry about feeling self conscious like with normal braces. People around you won't even know that you are comfortably and effectively straightening your teeth.
Our skilled team is proud to offer this fantastic option to our patients who wish to have the straighter, more beautiful smiles of their dreams. Have questions for us about Invisalign? Give us a call today!